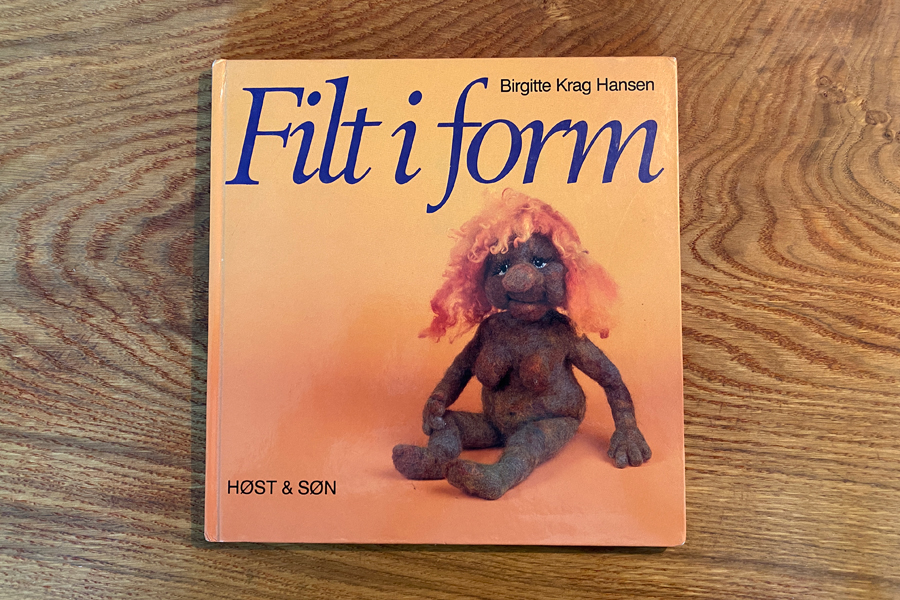 Title: Filt i Form (Felt in Form)
Publisher: Høst & Søns Forlag, 1992 (2nd print 1998)
ISBN: 87-14-29139-8
SOLD OUT
The book describes among other things the soft felt technique which is used for felting sculpture dolls, gnoms and pixies. Three different felt techniques are explained with text, pictures and drawings:
The simple technique (for little objects)
The hollow technique (3D felt using templates)
The sculpture technique (soft sculptural felting)
The text from the back of the book: "The artist Birgitte Krag Hansen has seen the exiting possibilities in playing with the felt technique and she has created her own universe of felted gnoms, dolls and pixies. She builds the doll out of wool and shows in the book how you in different ways can produce – as if by magic – the most magnificent creatures with soul and charm.
The book is in Danish, but an English translation (written by Patricia Spark) is available as a booklet. Please be aware that you will need the original book to make sense of the translation booklet.