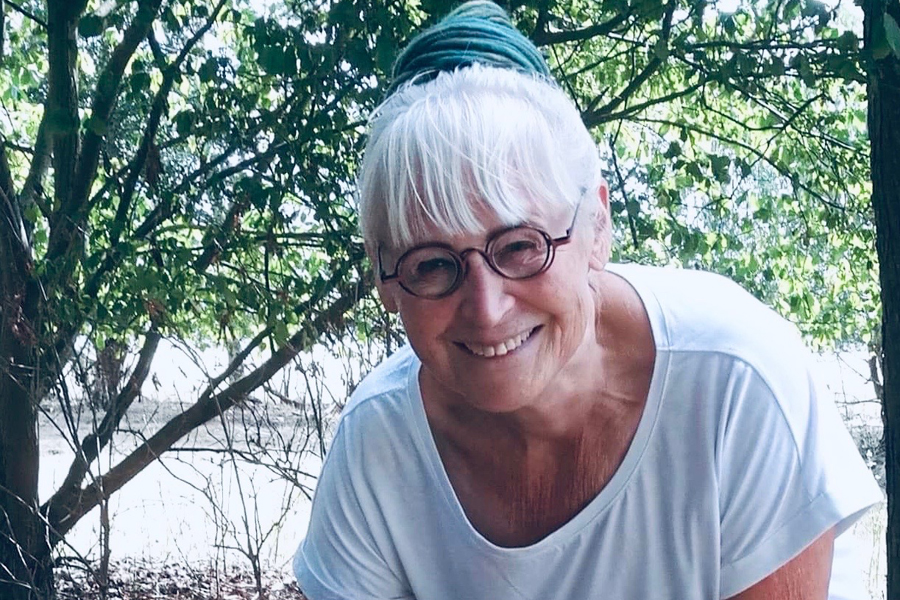 I was born in 1946.
I am teacher by training with art, craft and psychology as specialities.
I have worked with felt for 40 years and I have developed several new felt techniques including the soft sculptural technique and the relief technique.
I have worked for three theatres and for the Danish TV (set design and dolls)
I give courses in Denmark and abroad – and I have travelled a lot both as teacher at workshops and to participate in international felt symposiums.
Among other projects I have made a felting project for women in South Greenland teaching them how to use their wool to make felted souvenirs for the tourists, and I have made Felt in Nature projects in Norway and Denmark.
During a period I worked on exhibitions in my studio, felting big animals, such as eagles, owls, orangutangs, bears, wolfs and dogs.
2015-2017 I have worked on a chair project together with my friend Guri Petersen. We personified 3 chairs with mythologic themes.
I felted and Guri made machrame and braidings etc.
2018 I made a big room-installation together with my friend Guri, who made long pieces of macrame on which I made felted human sized  mythologic women, standing and sitting in this installation. On the walls around this installation I made women portraits on Guris macrame pieces.
2019  My friend Guri and I made a mermaid project that took place ower the whole summer at the harbour area in Holbaek. 18 different mermaids were exhibited surrounded by fish-nets.
I am now working on a project with women portraits, needled on either felted or transparent background.