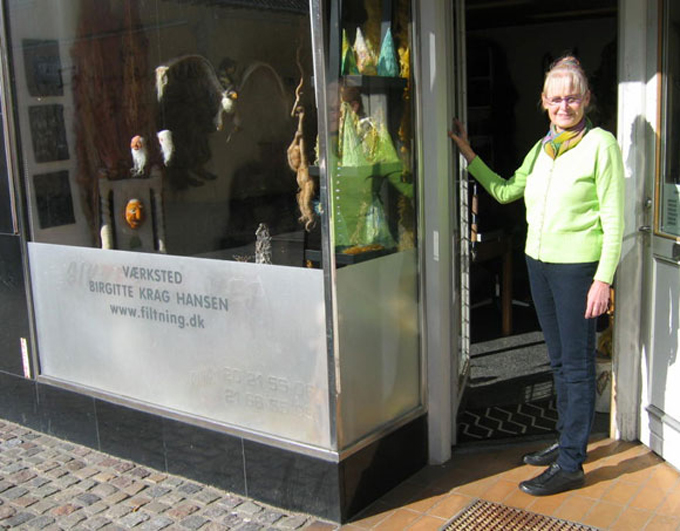 This is my studio in Holbaek in Denmark. You are allways welcome to stop by – I am usually at the studio from 2 PM to 5 PM om weekdays, but please make an appointment if you want to be sure I am there. At the studio you can see my latest projects and I am also selling some of my dolls etc.
Studio: 
Birgitte Krag Hansen
Vestergade 4
4300 Holbæk
Denmark
Home: 
Birgitte Krag Hansen
Bjergmarken 50
4300 Holbæk
Denmark
E-mail and phone:
Please note that if you are looking for generel information on feltmaking and techniques you should a feltmaking organisation in your country. Due to lack of time I am unable to help if you have generel questions about feltmaking or techniques.
If you are looking for information on suppliers (of wool, needles etc.) you can find such a list in my books. Please do not e-mail me for supplier addresses or other supplier information.
E-mail: birgitte (at) feltmaking.dk
Phone: +45 59 43 93 16